A potable water system is a necessary part of any site development project. QGS Development offers a variety of options for your potable water system, including:
We install a water main pipe to carry potable water from the municipal water supply to your site. The size and type of pipe that you need depends on local municipality rules and regulations. We meet those requirements including PVC pipe, ductile iron pipe, or HDPE pipe. Whatever type of pipe is specified, you can count on us to install it.
We install valves along the water main pipe at strategic locations to control water flow. The type of valve that you need depends on the size and pressure of your water main pipe. Having the correct type of valve to shut off the water supply in an emergency is essential.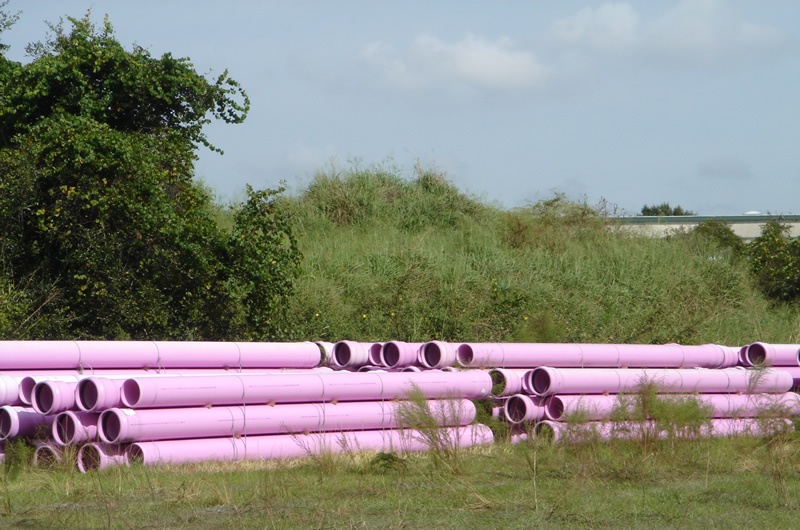 Polyethylene Service Connections
We install polyethylene service connections to connect the water main pipe to the individual service lines that run to your buildings. The size of the service connection depends on the size of your water main pipe. It may be necessary to install a fire line to meet the fire code requirements for your project.
We install fire hydrants on your site so the fire department can use them in an emergency. We are required to install fire hydrants under local fire codes. QGS Development is a Florida State Licensed Fire Line Contractor V so you can be certain we can help you determine the number and placement of fire hydrants you need for your project.
We install a backflow preventer on your water main pipe to prevent contaminated water from flowing back into the potable water system. A backflow preventer is required by law in many jurisdictions. QGS Development is a Certified Plumbing Contractor with the State of Florida Department of Business and Professional Regulation. We have staff members certified in the testing and repairing of backflow devices.
Our technicians install a master meter to measure your project's water. We install the master meter where your water main pipe connects to the municipal water supply. Most water utilities require a master meter.